The Great Firewall Of China
Tja….. sollte es verwundern oder nicht? Diese Webseite kann zumindest in China nicht angesehen werden. Einem Artikel in Roger`s Kultpavillonblog folgend kam bei NormCast.de leider dasselbe Ergebnis heraus: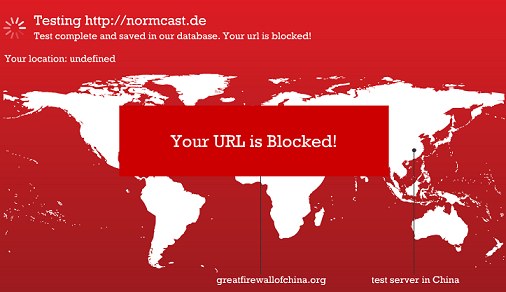 Allerdings ist man in bester Gesellschaft, denn im Grunde genommen sind die allermeisten Seiten, die von hier aus gerne mal angesurft werden, in China anscheinend gesperrt.
Wer seine eigene Domain testen moechte: Hier ist der Link!