Today is Coldplay-Day!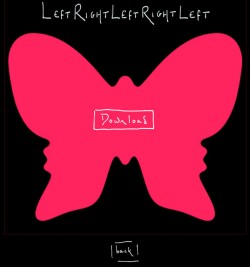 Die Band Coldplay bietet ein komplettes Live-Album namens "LeftRightLeftRightLeft" zum Download an. Die MP3-Files sind mit 192 kbp/s codiert. Es lohnt sich wirklich. Allein schon die Live-Version von "Viva La Vida" ist nicht zuletzt aufgrund der Atmosphaere ein Hoergenuss. Die 9 Songs sind ein "thank you to all our fans", schreiben sie und in der Tat sind diese Fans in letzter Zeit stark gefordert gewesen, denn Coldplay waren und sind fuer mittlerweile nahezu unzaehlige Awards nominiert und sehr haeufig wurden die Fans via Twitter dazu aufgerufen, fuer die Band zu stimmen. Und da laesst sich die Band gluecklicherweise nicht lumpen :) Wer auf der Webseite (s)eine Email-Adresse angibt, bekommt die Zip-Datei umgehend zugestellt (nicht in das Email-Postfach, der Download startet direkt).

Well done and thank you, Coldplay! This is the right way to use the internet!