NormCast 239
Eine spontane Musiksession mit unterschiedlichsten Kuenstlern, Titeln und Genres. Eine toenende Reise vom Pop zum Rock zum Folk zum Blues zum Jazz und wieder zurueck.
MP3 – Gratis – Download: NormCast Episode 239 vom 04.09.2017
(ggf. rechte Maustaste => "Ziel speichern unter…")
Songs und Links zur Sendung:
Moe's Kitchen – High (aus der CD "Bad Taste Funk")
Big Daddy Wilson – We're ready (aus der CD "Time")
BarFly Gütersloh (CD folgt bald…)
Admiral Twin – Better than nothing at all (aus der CD "Mock Heroic")
Cobblestones – The night Paddy Murphy died (aus der CD "Late Breakfast")
Louis Armstrong & His Orchestra – Ain't misbehavin' (1929) (via "The Great 78 Project")
Michael Van Merwyk – Diddley Boogie (aus der CD "Fight The Darkness")
Mickey Meinert – Alex der Wolf (aus der CD "Bewegungen")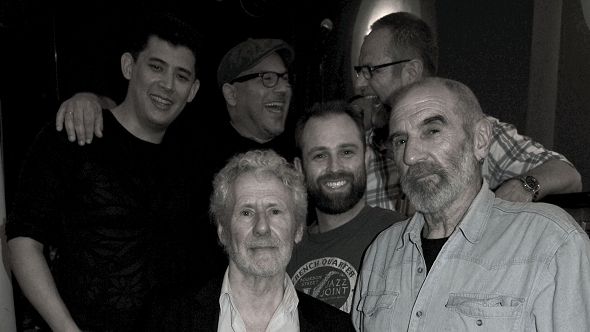 Das Mickey-Meinert-Video "Rock'n'Roll Denkmal" erscheint bald und wird dann hier verlinkt werden!