QTH Germany 10
Amateurfunk allgemein, ein Bummel ueber die HAM RADIO inklusive Nachlese, Satellitenfunk, eine Hoererzeitschrift fuer blinde Funkamateure, ein Empfangsmeister, der Funkamateur Wolfgang Rudolph vom Computerclub im Gespraech und der Tag der offenen Tuer beim DARC.
Eigenschaften:
80 kbps / Mono / 36 MB / 63:02 Minuten
Direkt-Download:
QTH Germany – Hobby Amateurfunk Folge 10 / September 2007
Links:
Amateurfunk der Universitaet Siegen
HAM RADIO Homepage
DE0ZDX (alias Ralf Bleck), deutscher Empfangsmeister in Gold
Interview mit DE0ZDX
QSL-Karten und Diplome von Ralf Bleck, DO7DX / DE0ZDX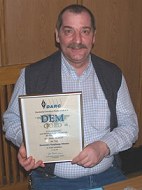 Ralf Bleck
IBFD – Interessengemeinschaft blinder Funkamateure Deutschland
ADDX – Assoziation Deutschsprachiger Kurzwellenhoerer
DRM – Digital Radio Mondiale
IGARAG – Interessengemeinschaft funkender Bergbauangehoeriger
BCC – Bavarian Contest Club
Computerclub Zwei
Homepage von Wolfgang Rudolph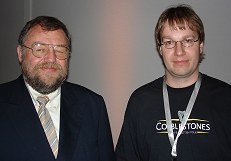 Wolfgang Rudolph und ich im Medienforum
Podcastday 2007 / Medienforum Koeln
Homepage von DK3HN mit den lustigen Relaismitschnitten
Homepage von Roland Prinz, DG1DPN
GYHC – German Young Ham Club
Tag der offenen Tuer 2007 beim DARC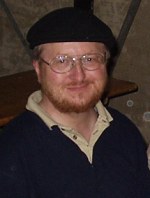 Hans, DL8YBH
Externe Beitraege:
Das Amateurfunk-Feature der Uni Siegen
Bummel ueber die HAM Radio
Musik:



The Ham Band – On the monday evening greyline
("Come and join us on the airwaves")
Bitte von Anfragen bezueglich einer etwaigen Zusendung des Songs durch mich absehen. Wenn Interesse an der Musik besteht, bitte auf die Webseite der Ham Band gehen, dort gibt es Hinweise, wie man die Musik bekommen kann.
I won`t send this song via Email, so please don`t ask for it. If you`re interested in the music, please join the website http://www.hamband.com for further details and sources for purchasing the CD, thanks!